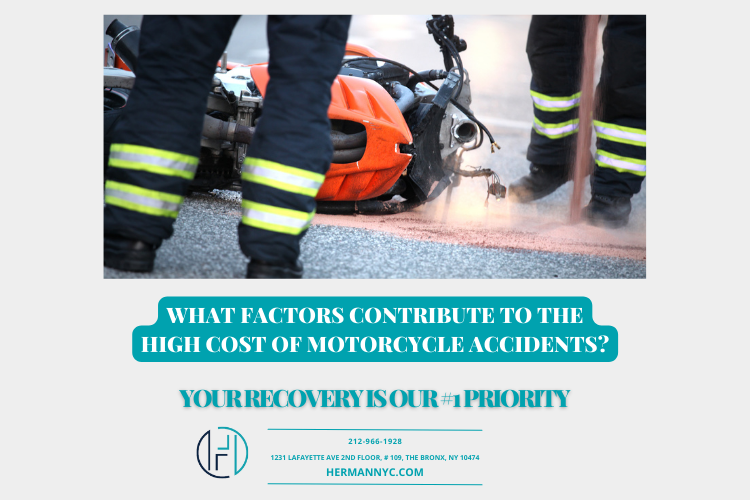 Discover the factors that contribute to the high cost of motorcycle accidents.
If you've been in a motorcycle accident, you're probably aware of how much it costs, including physical and emotional pain, high medical bills, lost wages, and property damage. In most cases, the front of the motorcycle is struck. This is also the point of impact that causes the most serious and fatal injuries.
Identifying all potential factors in an accident is critical to determine who is at fault, how much each person is at fault, and who is financially responsible.
The fault is a complicated issue that you, the other driver, police, emergency responders, and insurance companies may disagree on. It becomes even more complex if equipment failures, poor road conditions, public vehicles, or obstacles are involved.
An experienced motorcycle accident lawyer can assist you in the following ways:
1. Learn about your legal options.
2. Conduct an accident investigation.
3. The findings of the police report should be challenged.
4. Assist in preventing insurance companies from settling too soon.
5. Ensure that your long-term medical, psychological, and financial requirements are identified.
6. Fight for restitution.
Recovering from a motorcycle accident can be a long and challenging process. And it is not a path you should take alone.
You must fight for maximum injury compensation if you or a loved one was injured in a motorcycle accident. Please contact us for a free online consultation here. You can also reach us by phone at 718-590-5616 for our Bronx location and 212-966-1928 for our Manhattan location. Our motorcycle accident attorneys are ready to answer your questions and provide the legal guidance you need. We represent motorcyclists in Brooklyn, Queens, and throughout New York City.

Source: Herman & Herman, P.C