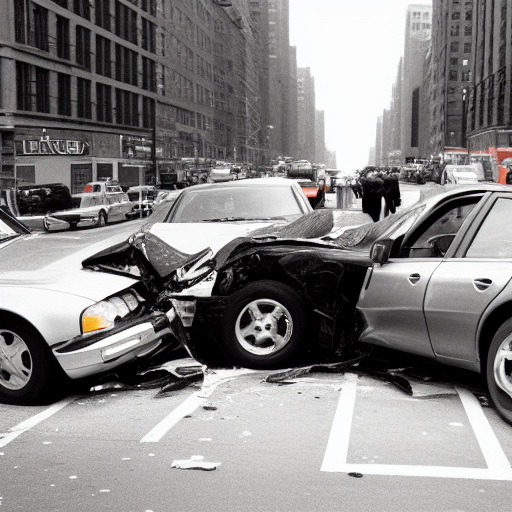 In the wake of the NYC car crash, seven cars were smashed and an outdoor dining shed was destroyed.
Late night on September 24, the driver of a red Nissan smashed into several cars and then into a dining shed. The incident happened along East 111st in East Harlem at approximately 10:15 pm. The driver of the Nissan fled on foot after injuring four people, causing wreckage to six cars and destroying the dining shed.
Fortunately, there were no casualties.
Most people are unaware that when an innocent diner is injured or killed because a reckless hit and run driver plows into an outdoor dining shed, they have insurance protection and benefits from their own automobile insurance company. This is the law in New York State. Even though their car or vehicle had nothing to do with the collision. This is known as uninsured motorist insurance and provides an extensive amount of insurance protection to families.
The same would apply to the four people injured by the driver of the red Nissan who fled the scene.
By: NYC Serious Injury Lawyer Reporting Injury News
Glenn A. Herman, Esq.
Herman & Herman, P.C. | Attorneys at Law
589 8th Avenue, 21st Floor | New York, NY 10018
T: (212) 695-1900
F: (212) 916-1599
This content is published on behalf of the above source. Please contact them directly for any concern related to the above. 
This press release may contain forward-looking statements. Forward-looking statements describe future expectations, plans, results, or strategies (including product offerings, regulatory plans and business plans) and may change without notice. You are cautioned that such statements are subject to a multitude of risks and uncertainties that could cause future circumstances, events, or results to differ materially from those projected in the forward-looking statements, including the risks that actual results may differ materially from…